In a quiet neighbourhood within walking distance to Singapore's famed Botanic Gardens stands the four-storey home, comprising a generous 1,100 square metres of living space.
Every part of the interior, from floors, walls and furnishings, is crafted from refined materials. Oak, bronze and leather are all treated with simplicity but elevated by design. Priority has been given to the openness of the spaces, allowing air to circulate and light to enter. These elements can often be overlooked but are vital to what is most important – to give this luxuriously residential home a harmony that creates a sense of peace.
Typical elements of Wilma's vocabulary are present in the dark patina bronze details of the custom-made furniture and fine carpentry.
The dark brushed oak panelling juxtaposed by the clean travertine marble gives a beautiful and refreshing contrast. Simultaneously, the dark brushed oak panelling on the walls brings richness, warmth and structure throughout the residence.
The approach to the colour scheme of the Study and Children's Bedrooms was to avoid a protagonist colour. An informal setting was achieved, using European white oak to evoke a more casual aesthetic.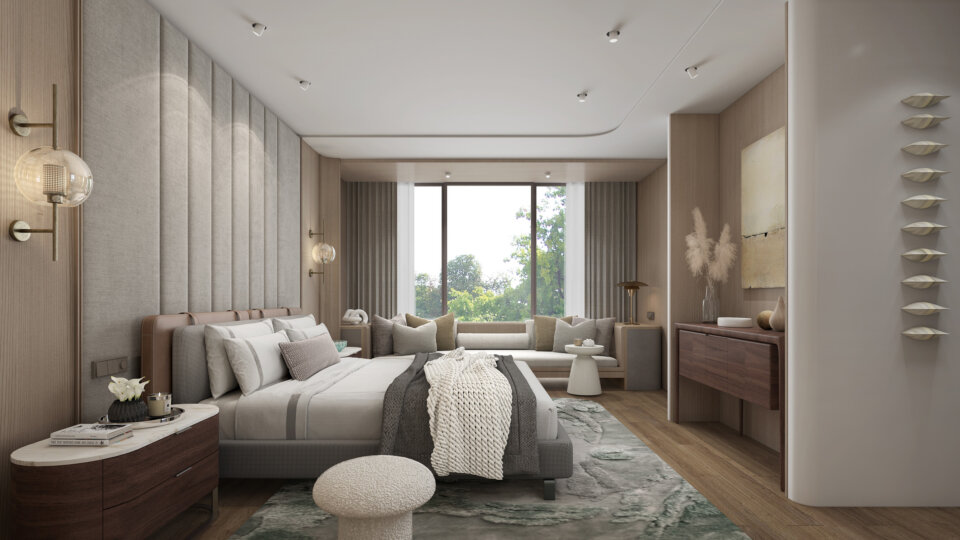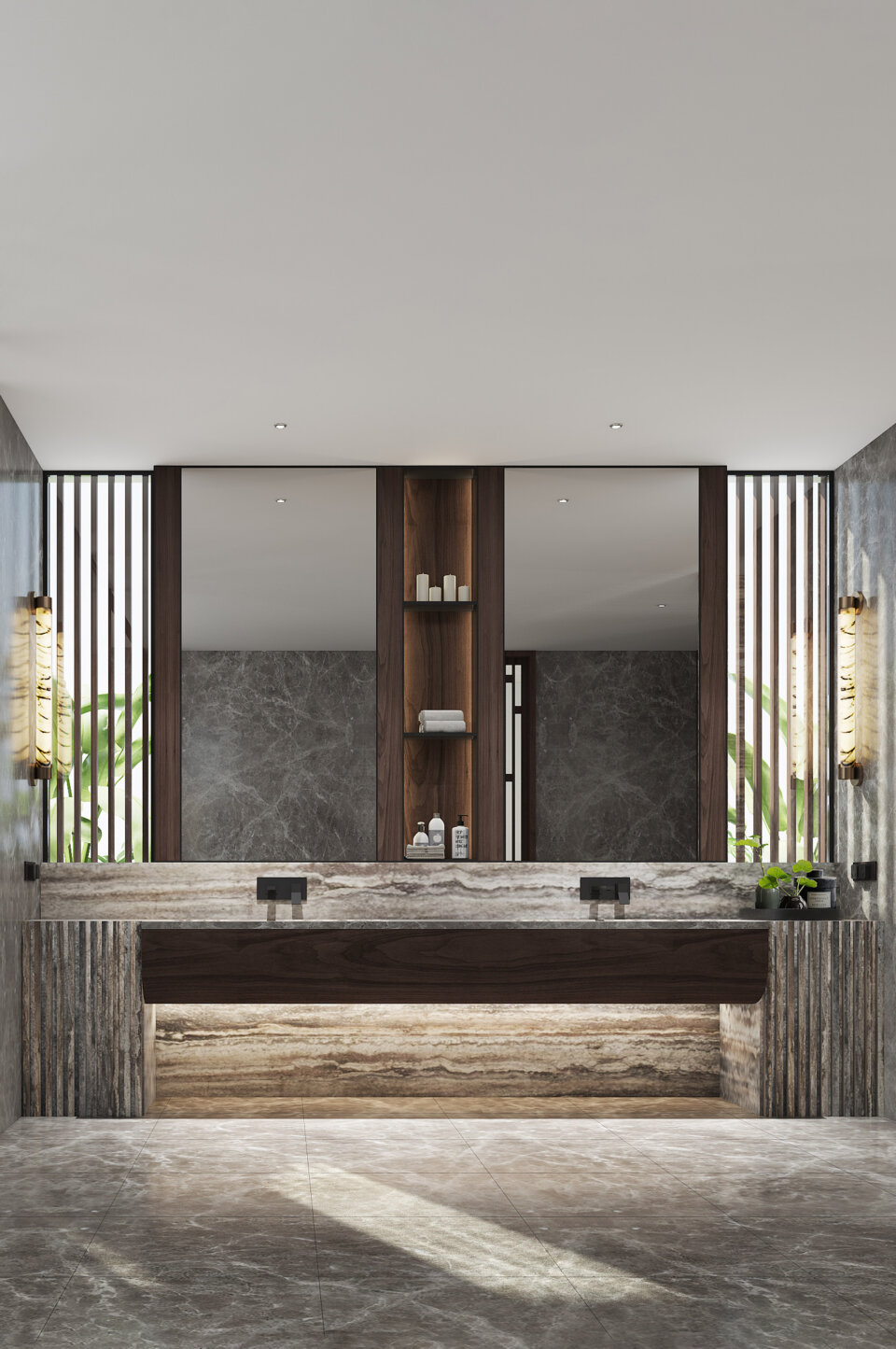 Trevose Crescent
Lattice Design
For the lattice screen, Wilma designed a geometric pattern with square bronze cubes and vertical strips. This forms a contemporary partition between the living room and formal dining where the spaces are segregate but visually connected.