A luxurious retreat, in the heart of the city. This expansive 350 square meter residence rests serenely over the entertainment district of Minato in Tokyo with views to Mt Fuji in the distance. As its location is beautifully juxtaposed, so is its interior, a home full of contrasts and brilliance.
By balancing precious materials with the need for functional space, Wilma has achieved a stunningly ornate, yet liveable home.
Layers of precious materials and textures bring interest and opulence to this penthouse residence, where custom-made furniture and elegant carpentry create a truly majestic and personalised space. The palette, inspired by nature combines beige, taupe and brown with a contrasting deep olive green to create a sense of tranquillity and warmth. The natural, precious materials; washi wallpaper, bronze and noir St Laurent marble create an ideal balance with the natural palette. Signature dark patina bronze details embody the Wilma Wu style and complete the breath-taking design.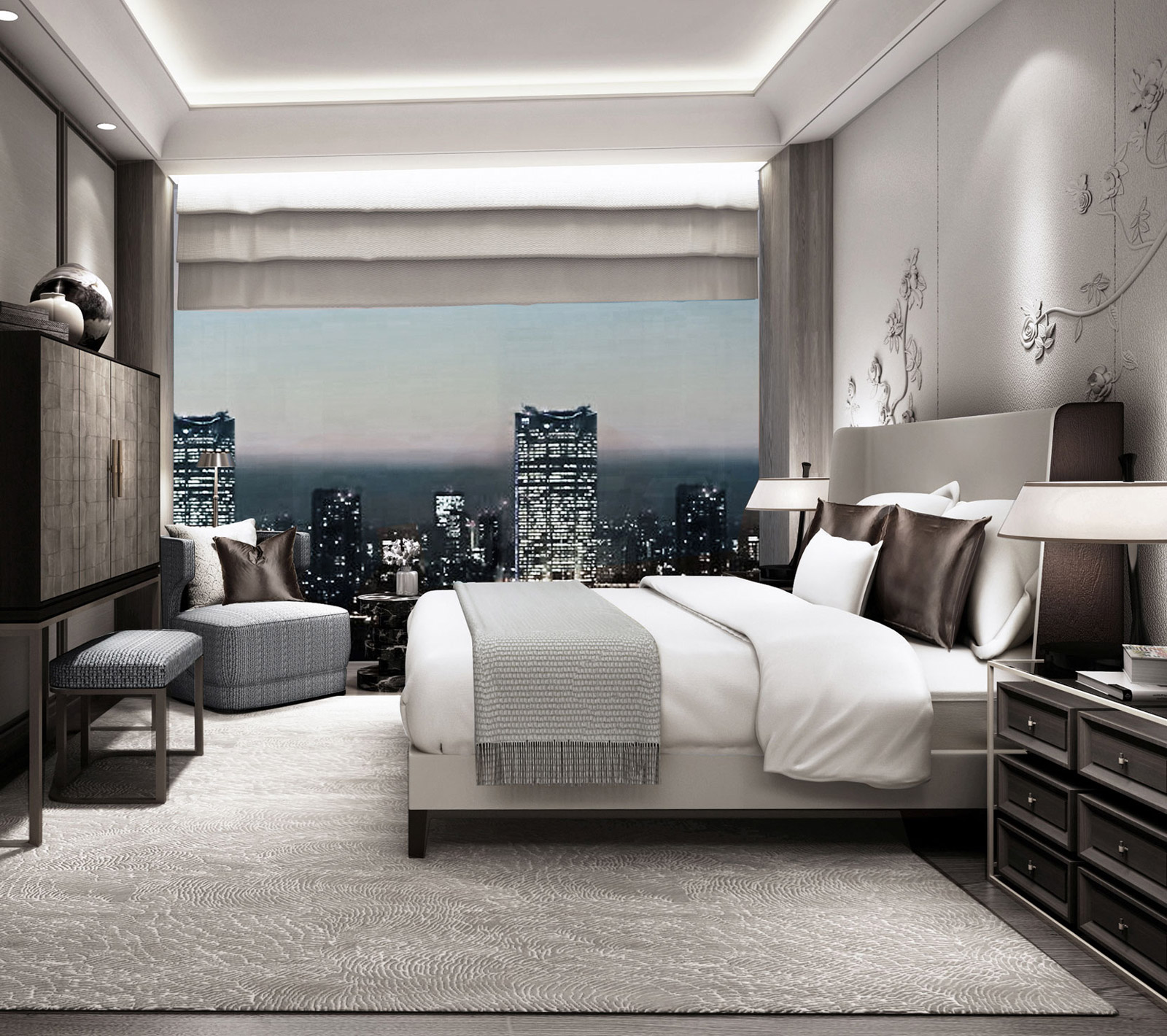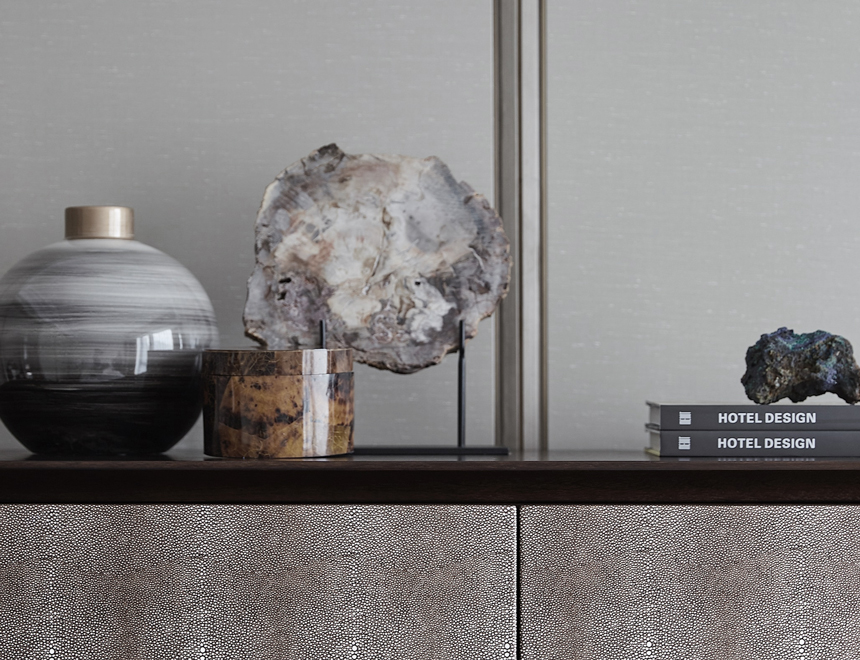 AN ELEVATED HAVEN
Living Room
A living room with the most spectacular view, brought together through carefully layered textures, tones and light to define a space that is warm, welcoming and restful. The room feels comfortable yet wonderfully distinctive and elegant.