Located within the preserved architectural buildings of Zhe Jiang River and within the bustling city of Guangzhou, Hunter Lane, lies the Aman of the city- Spa Haus by the River. Spa Haus by the River occupies two adjacent buildings that offer Colon Therapy treatments.
The authenticity and preservations of the Chinese architectural buildings of the old village were pivotal to this project. Materials and finishes were selectively chosen by Wilma Wu to preserve the heritage of this protected building.
Water was an integral part of the design theory. The ancient tradition of cleansing with water inspired the flow and curves of the interior design.
Light, shape and materials define the ambience. Organic corners in the reception instantly mellow the mood of guests. Dark patina bronze, dark brushed oak timber flooring and Rosso Levanto stone create a warm and inviting space. Considered lighting allows for a serene space with a focus on calm, relaxation and privacy. The resulting atmosphere is not clinical but reminiscent of a boutique hotel.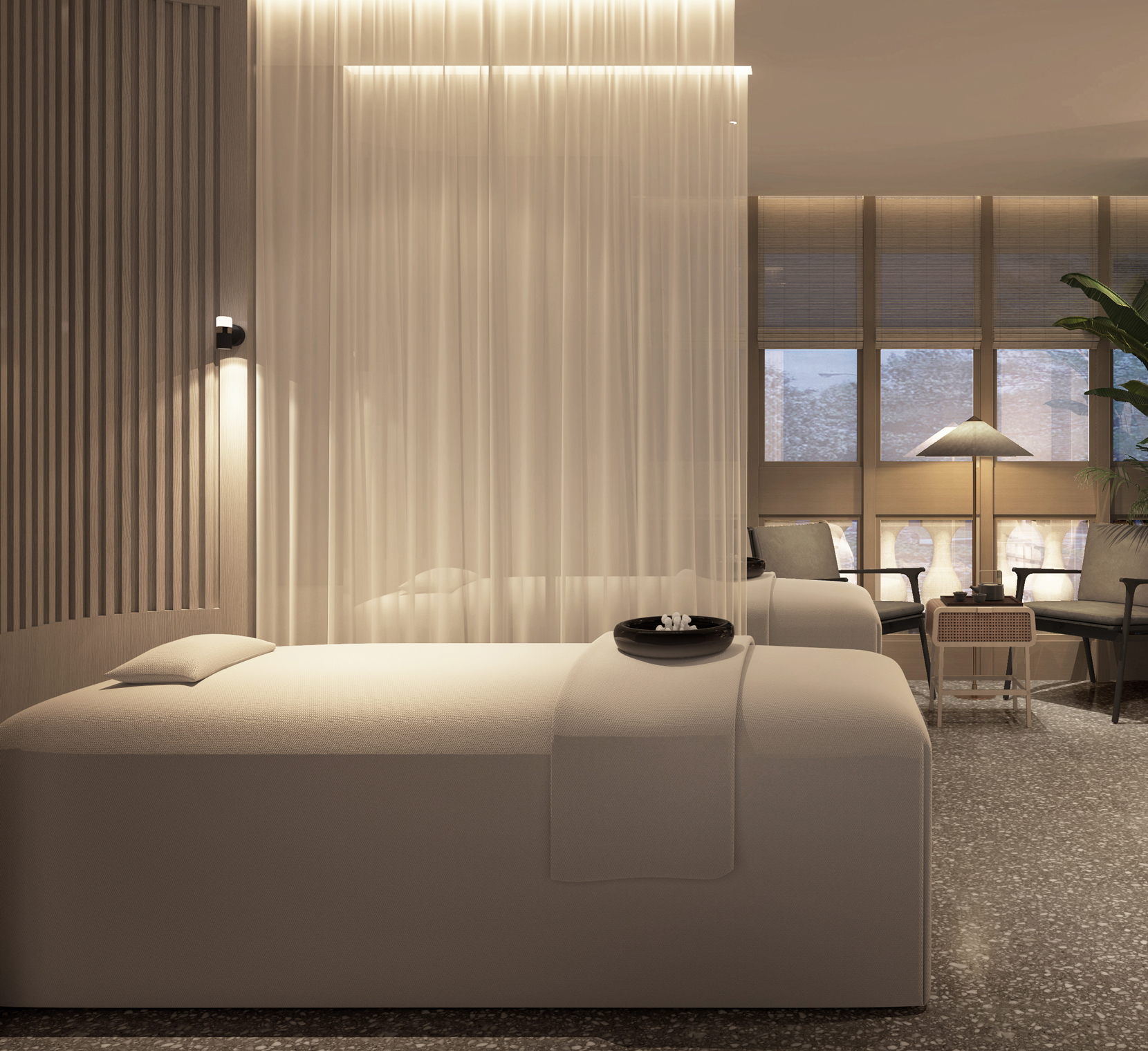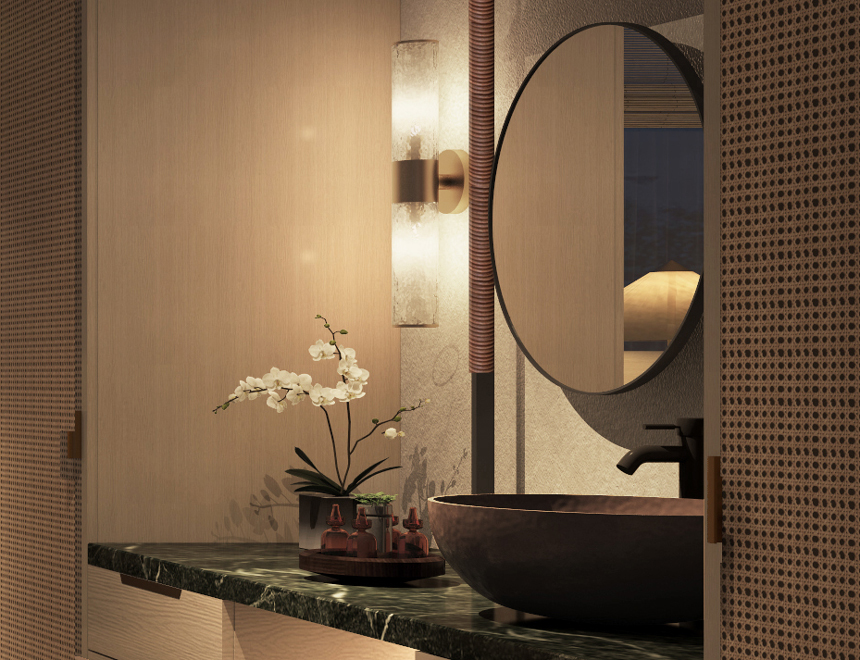 A SOOTHING SPACE
Treatment Room
The treatment rooms' orbicular columns promote a sense of cosiness and privacy for spa guests. The materials of grey terrazzo tiles and rattan weave honour the authentic origins of the building.
Spa Haus by the river, Guangzhou
Lattice Design
The lattice took inspiration from the natural movement of water – the main element of all SPA Haus therapies. The bespoke motif cascades from one shape to the next, resembling flowing water. The smooth, curved edges follow the fluid design language seen throughout the project.