Positioned in an elite neighbourhood, home to Singapore's wealthiest since the 19th century is the expansive Branksome Residence. Wilma Wu was commissioned to design a space where the family could live and entertain, with two dedicated dining areas to host friends and family.
By cultivating the picture-perfect equilibrium between tradition, modernity and local culture, Wilma has created a work of art full of contrasts and subtlety.
The collection of materials and contrasting finishes throughout the residence are selected for their movement and texture to create an elegant, cohesive space.
The custom-made furniture and bespoke carpentry are accentuated by the beauty of materials, while the exquisitely crafted bronze and black patina define the signature Wilma Wu style – a feature that extends throughout the residence.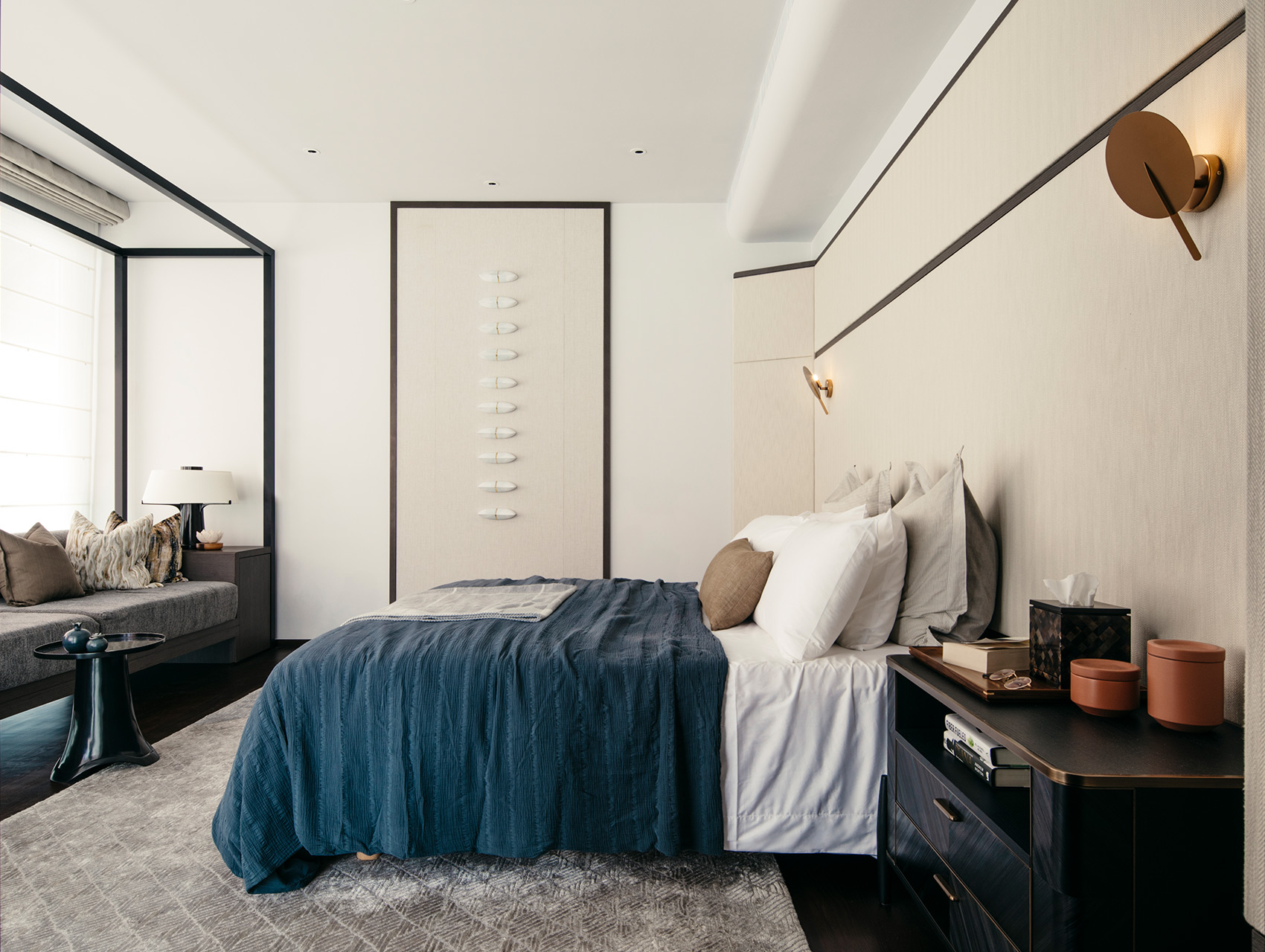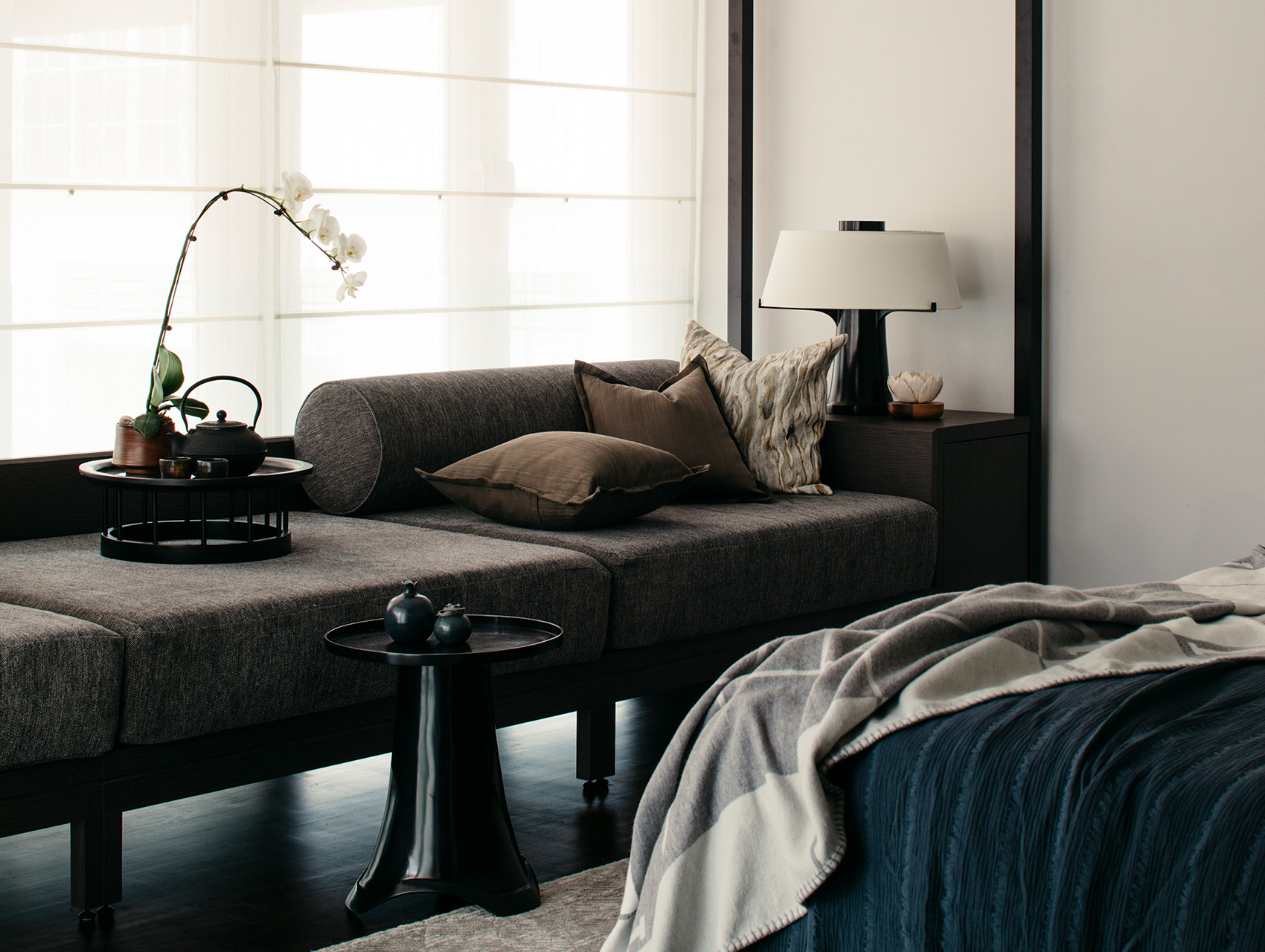 CALMING SANCTUARY
Junior Master Bedroom
The bedrooms have seating areas, separated from the sleeping space by materials and light. The exquisite headboards cocoon the bed, creating a luxurious and relaxing sanctuary.
Branksome Residence
Lattice Design
A collection of triangles within squares, the latticework represents a household of generations living in harmony. The triangles come from the Chinese character of '人' meaning people and are framed in a square to signify a dwelling place.