A haven of peace and calm in the heart of Chengdu, the gateway to China's western hinterland, this 320 square metre residence performs a subtle visual symphony of soft lines and pale tones.
The contemporary feel of the Villa is subtly expressed in the utmost attention for the smallest of touches given to each detail of the interior. These barely visible touches turn the ordinary into the extraordinary.
The purposefully light palette, comprised of écru and natural soap pine panelling and accented by Calacatta patagónia gold and accents of shagreen and phosphor bronze creates a contemporary, clean and understated ensemble.
The furnishings, tailored to the residence, balance comfort with an authentic Asian influence and the use of refined hand-crafted materials of shagreen and silk wallpaper enhance the quality of luxury within the pure aesthetics of the interior.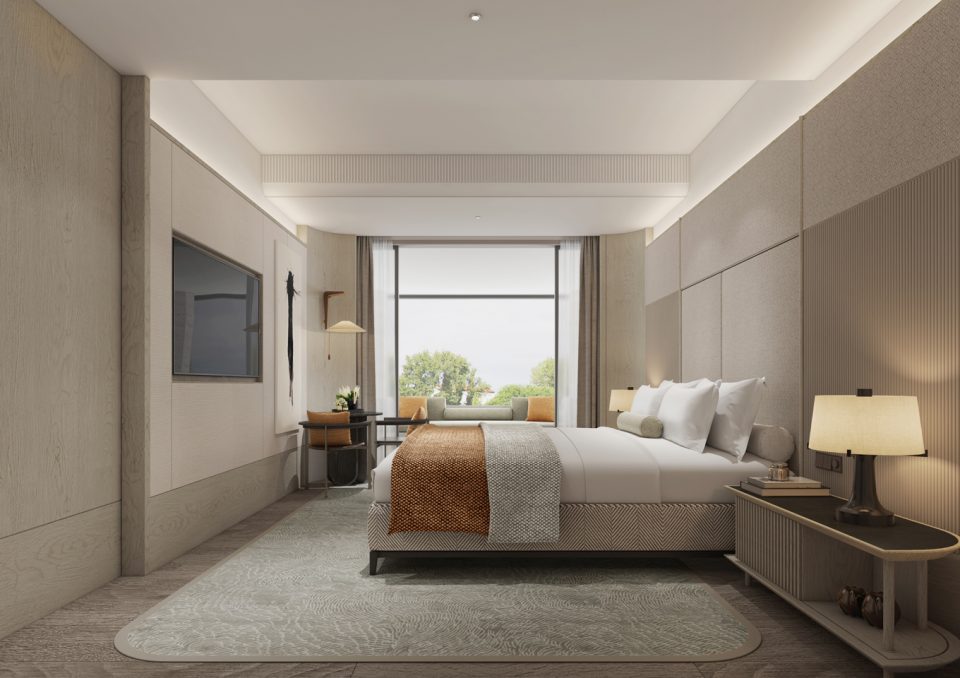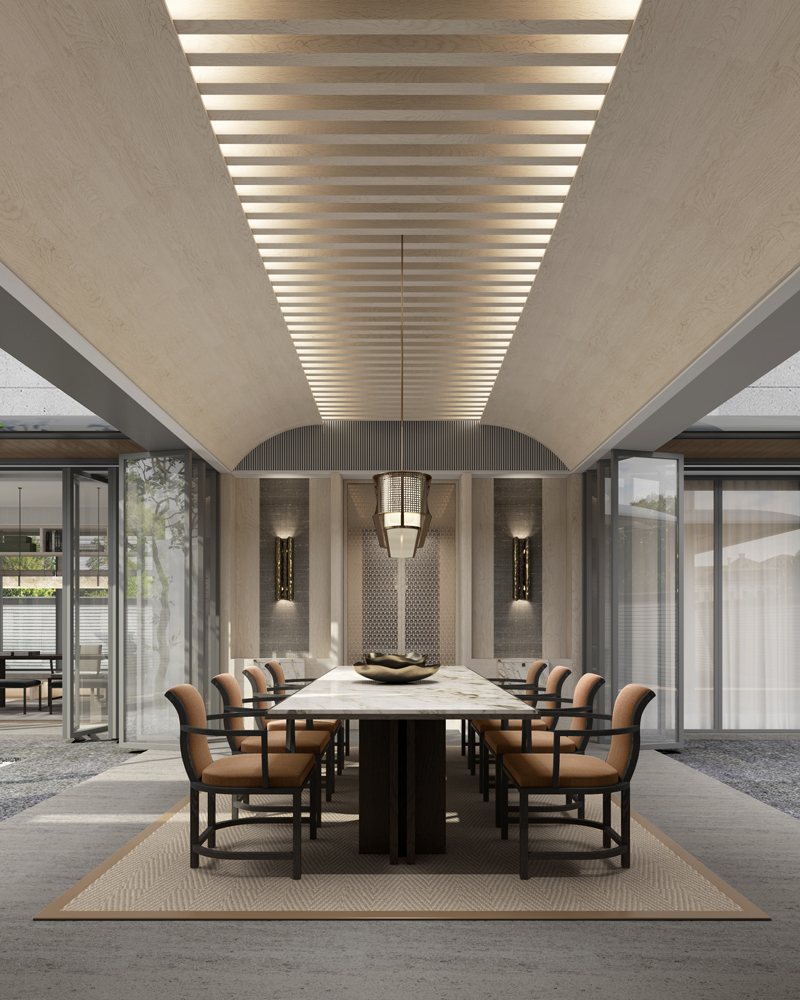 Courtyard Villa
Lattice Design
Inspired by a Chinese traditional textile pattern, the elegant golden lattices in the living and dining rooms were designed especially for the villa by Wilma. The abstract seamless geometric pattern of curved lines shimmers in the light against the pale ecru and pine panelling.