The former French Concession is one of Shanghai's oldest neighbourhoods, an area rich with elegance and antiquity. Within this quaint enclave, stands an eight-storey residential building with an inspirational art gallery space, that blends the romance of the old with modern luxuries.
When owners and guests enter the sweeping lobby, they feel transported back to the romance of early 20th century Shanghai. An interior designed to complement the international lifestyle of its residents without forgetting the charm of traditional Shanghai design elements.
The 8-storey modernist building with its gentle curved corner and elegant porte-cochère makes a fine first impression and implies what extends beyond the imposing doors, a refined balance of dark and light. The design language and colour scheme woven throughout the suite reflects the subtle shadow of the roaring 1920's.
Gently curved design details welcome arrivals to the modernist, contemporary space, where a captivating interior palette of classic monochrome presides. The reinterpretation of old Shanghai design and 19th-century French flair results in a contemporary space; glamorous and liveable.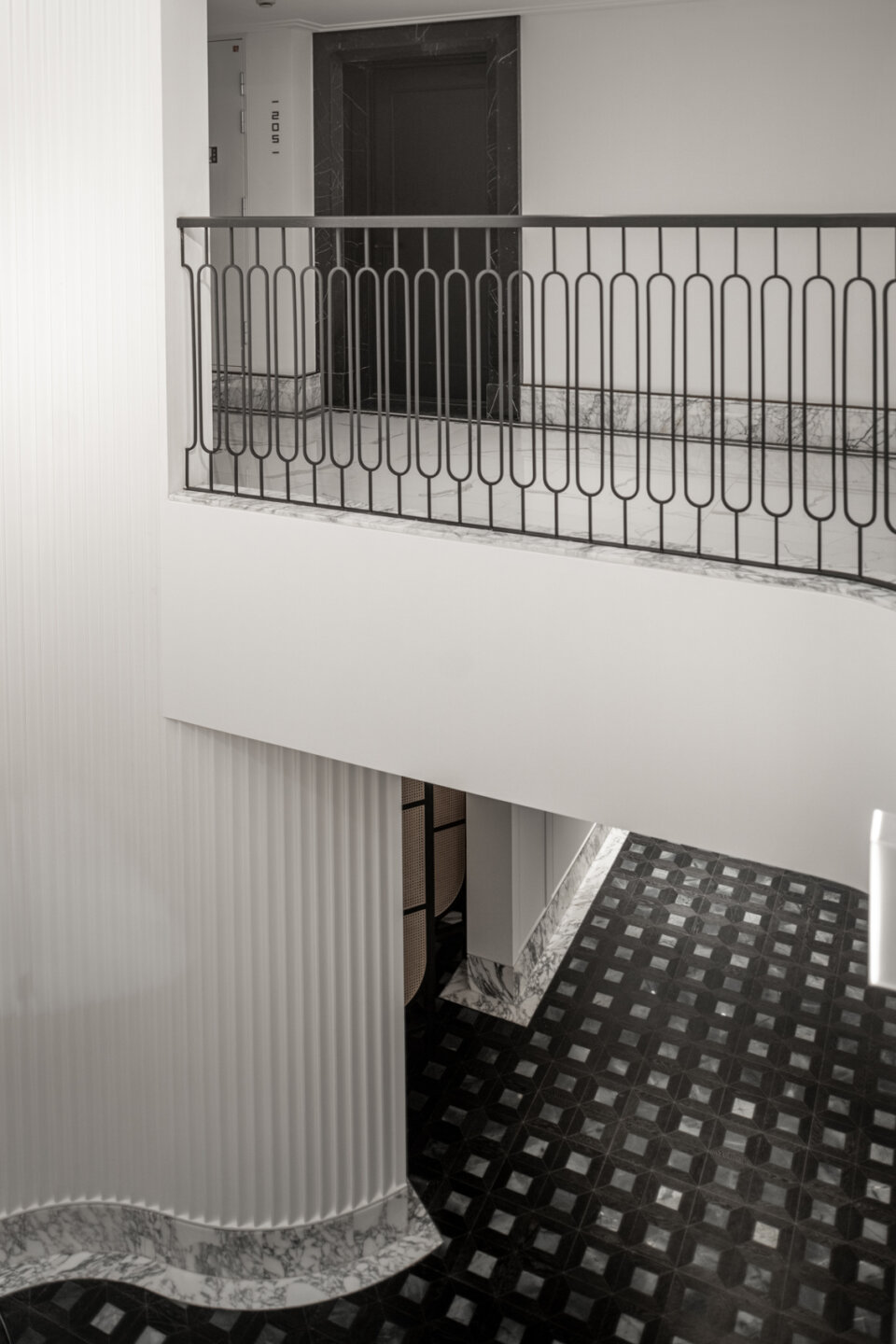 396 GALLERY, SHANGHAI
Lattice Design
Art Deco-inspired, the lattice features decorative and free sweeping curves, creating a style becoming of the glamour of the roaring twenties. The deep green hue, illuminated by artful lighting brings another element to the ambience and tone of the lobby area.